Roof Filtration System Fire Damage
Our Corby Steel fabrications team were involved in the planning, project management, professional rigging, steel fabrication, cladding and replacement of roof filtration units from start to finish. The team leader reported directly to the Encirc production site management.
Phase 1 of the project involved the careful separation of the roof boathouse into 4 sections (Each section weighing 6.25T). Each section of the boathouse was carefully lifted by a 500 tonne crane at a distance of 80m and set down to an area for repairs to commence. The roof filtration system was made up of 30 individual units, each weighing 250kg, and was lifted from the same 80m distance to allow for the installation of a new filtration system.
Phase 2 of the project was the inspection, repair and replacement of fire damaged structural steel and cladding. This phase was carried out while the boathouse was at ground level. This allowed greater access to the work area with the use of MEWPS.
Phase 3 saw the installation of the new filtration units put into position, which allowed for the re-instating of the 4no. repaired and clad boathouse sections. The sections were structurally joined and clad on the roof which completed the project
The removal, replacement, repairs and installation were carried out on time and within budget. All health and safety protocols and procedures were followed which led to an incident free outcome.
"The Corby crew successfully completed the repair of our roof filtration system structure due to fire damage. The teams worked diligently to ensure the repair works did not affect site production. All work was carried out in a professional and systematic manner." 
Paul McKenna, Plant Director, Encirc  
Other Featured Case Studies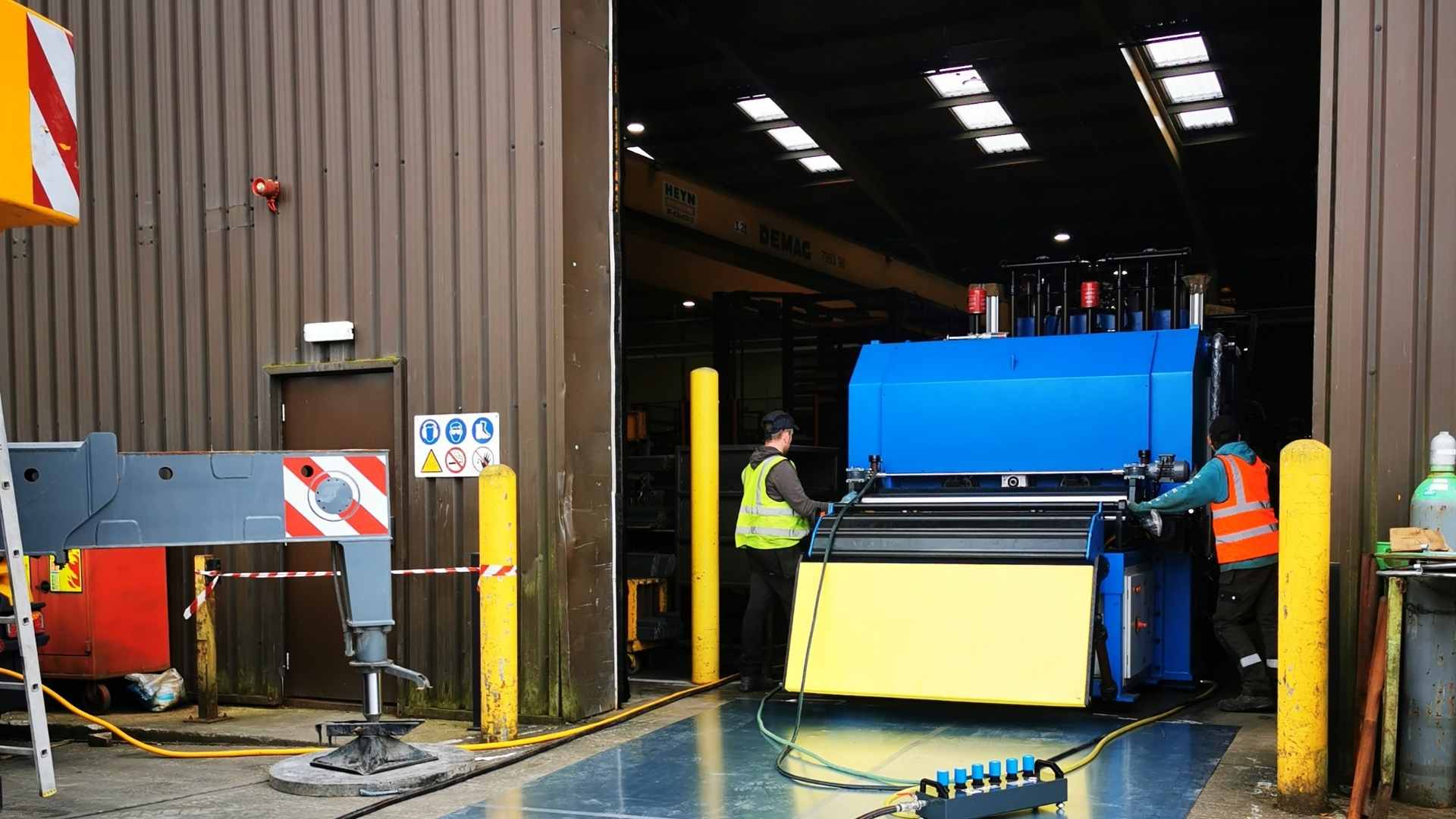 MACHINE INSTALLATION & RELOCATION
Our movers' team were involved in the planning, project management, professional rigging, skating and positioning of a new fin folding production line for a valued client. The machinery was delivered from the manufacturing facility in Turkey to the client's production site.